Providing autographed copies of a book is very difficult unless you meet me at a signing or event. While I wouldn't mind signing books if you have them with you when we meet, I don't want to spend large amounts of money (or have YOU spend large amounts of money) sending heavy books through the mail. If you want to get my autograph for your book anyway, here's my solution: BOOKPLATES.
| | |
| --- | --- |
| | These simple adhesive stickers can be mailed cheaply to you and then stuck into the inside of your book. There are three ways you can get my autograph for your copy, should you want such a thing: |
OPTION ONE: PURCHASE ONE ELECTRONICALLY.
PayPal Option:
Fill out fields and click "Buy"
Bookplates purchased through this option cost $4.00 (United States currency–the system may adjust automatically for your country). You can order to any country and should not need a PayPal account to pay through PayPal; you just need an e-mail address. If you do not want your bookplate addressed specifically to you, just put "[NONE]." Don't leave any part of your mailing address blank or I won't know where to mail your bookplate. (I will not save your address or use it for marketing.)
OPTION TWO: PURCHASE ONE MANUALLY BY SENDING ME $4.00.
If you'd rather do it the old-fashioned way, send me your payment in the mail:

Julie Sondra Decker
PO Box 272595
Tampa, FL 33688

The postal service recommends not sending cash through the mail, but if you do not have the option to write a check (or don't want to for such a small amount), wrap the cash in paper inside the envelope so it cannot be seen through the outside. Make sure to include a return address and who you'd like the bookplate addressed to.
OPTION THREE: REQUEST AN AUTHORGRAPH FOR YOUR EBOOK.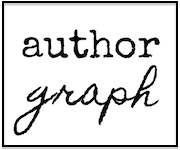 For those of you with eBook versions, you can still get my autograph–and it's free. Go to my Authorgraph page and follow their simple instructions to request an autograph from me, and I will receive a notification that you're waiting. Once I fulfill the request, you get a download link for a document to add to your e-reader. (Questions about digital autographs can be answered on Authorgraph's FAQ.)
Should you have any trouble with any of these three options, or you have a question or need to give me additional information about how you want your book signed, just e-mail me; I don't bite!
[
Go back to my Purchase page
]